South East London Family Photos
Welcome to my blog, today's post is all about the family photography in Blackheath and Greenwich that I offer to my clients.
I grew up in Blackheath and so the area around Greenwich is very familiar to me. I learnt to ride a bike in Greenwich Park and have spent so many happy days there with my own family it's always a pleasure to return with clients to take family photographs and see my childhood haunts being enjoyed by others.
Today I'll be sharing a bit about my work and how I approach baby, children's and family photography and also providing a case study, a bit more information about a lovely shoot with a wider selection of pictures and a detailed description of what we did, I hope you enjoy it.
My Approach to Family Photography
I've been a family photographer for almost seventeen years and in that time I've always had a very distinct approach to my work – natural, fun and relaxed photographs all shot in black and white. It's this which has gained me worldwide recognition – indeed I'm the only family photographer in the entire Europe, Middle East and Africa region to be recognised as a brand ambassador for Canon Inc. I've always followed my heart to create images that are relaxed, natural, and shot entirely in monochrome as these are the most timeless and timelessness is important in family photography.
It's important that the pictures we take now still look great when your children are grown up. For this reason, I avoid fashions and trends in processing or colour management – colour pictures tend to date so fast. Instead clean and clear monochrome images will look fantastic now and in forty years' time. My hope is that the pictures we take of your children will one day have pride of place on the walls in their homes as adults.
Natural images are also key to this. I like to photograph real moments; the joy and connections of your family lives. This way the pictures don't feel posed and instead tell stories which will be full of memories for your children.
Location, Location, Location
All my family photography is shot on location, in your homes or in places that you like to go. I love the open spaces in South East London such as Greenwich Park, Manor House Gardens, Oxleas Woods, the Thames Path. I also love to photograph in your homes and most sessions involve working indoors for part of the session as well as a trip outside.
Photographing in your own environment means that your pictures are infused with memories, pictures your children will love to look back on and which reflect your lives as you live them.
Prices and How to Book
You can find information about how the sessions work and also my full price list on my website alongside the main gallery pages for newborns, babies, children and families. If this all looks good to you, and I hope it will do, then please get in touch either via the contact form or drop me an email info@helenbartlett.co.uk or give me a call on 0345 603 1373 and we can chat everything through and get your date in the diary.
I look forward to meeting you and your family for a family photography session in Blackheath, Greenwich or further afield.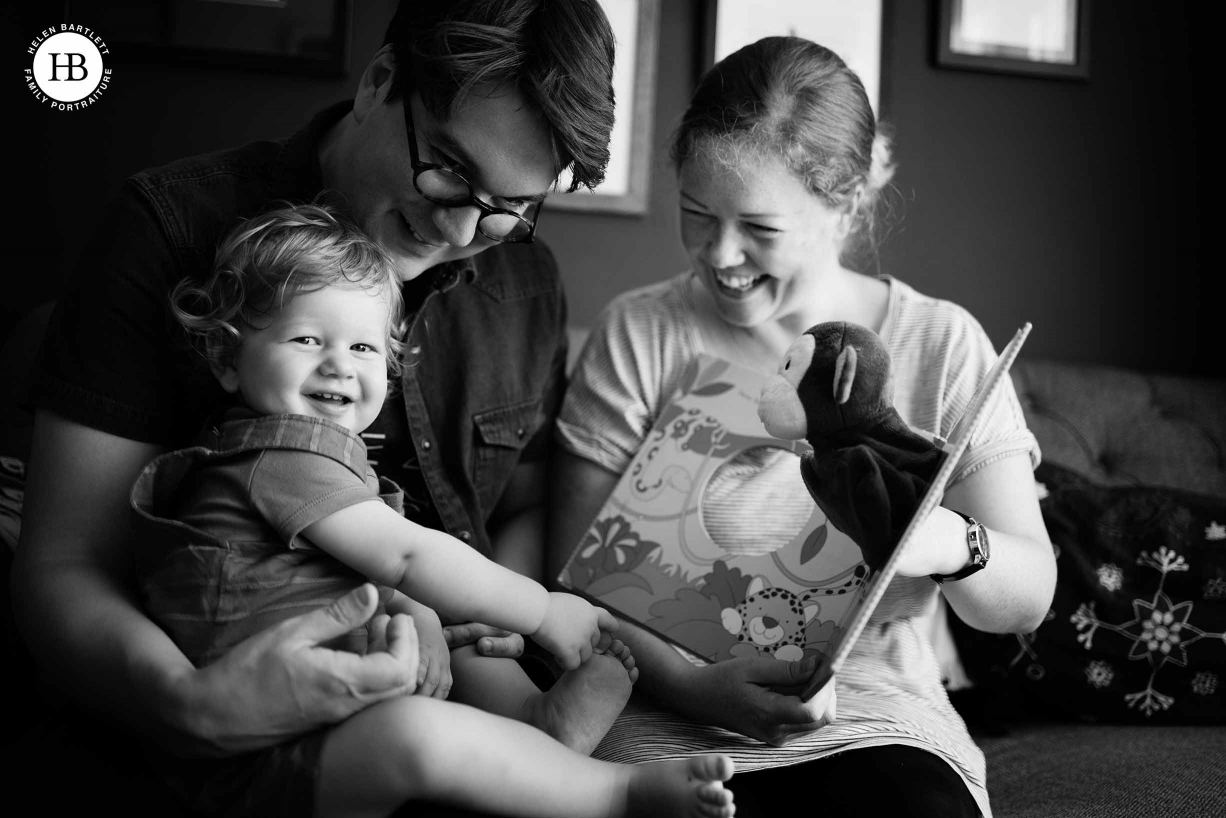 Anais' 2016 Family Photo Shoot in Blackheath and Greenwich
I could walk to work for this fantastic family photo shoot in Blackheath and Greenwich after staying at my mum's house the night before – so very civilised. I'm always thrilled to work in South London as I l grew up in Blackheath and so when June contacted me to arrange her session I jumped at the chance. I've always felt that Blackheath is the most amazing place to grow up (I'm sure everyone thinks that about their home town) and so I happily enthused about all the wonderful things in the area to June and Damian as we took our photographs.
We had the most wonderful time. Anais was an absolute joy, one of the most beautiful and happiest little girls I have had the pleasure to photograph. We started of at home, an incredible flat that was absolutely filled with light. It was so interesting seeing inside a house I had run past so many times over the years. Each room was stunning and had such an airy feel with white walls, a photographer's dream.
Anais' room has these wonderful rainbow murals that worked so well in the pictures, giving a really lovely backdrop to both portraits and family group shots. I love how happy everyone looks in these stunning photographs. It's so nice to take pictures in different rooms in the house as each room will have so many different memories for the family. It's particularly lovely taking pictures in the children's nurseries as probably by the time they really remember their bedrooms they may have changed the decoration – certainly I don't really remember the decoration in my bedroom before I was about six or seven. I have memories of being in the room though – little things like sitting in front of the fire with my brother after our baths while my mum read us a story – I hope that these pictures will bring back similar memories to Anais when she is older.
Anais showed me all her favourite toys in the living room and I enjoyed sitting on the floor with her and photographing all the things that make up her world. So much of my time is spent on the floor, getting down to the children's level makes for the best pictures. I think one of my favourite images from the day, and one that June has as a large framed print, is the picture of Anais looking out the window. The scale of the high ceilings and sash windows shows just how little she is and the idea of looking out onto the garden below is such a timeless moment from childhood.
When it was Anais' naptime we put her into her buggy and headed out, hoping she would have a nap on the way to the park. That ended up being wishful thinking, there was just too much fun to be had but she did get a few minutes shut eye and was certainly on top form even without her normal nap. 
We walked to Greenwich Park, one of my favourite places in the world and a brilliant location for family photography. Heading into the flower garden we were able to take advantage of the shade provided by the large trees (it had become very bright by this point and toddlers never quite understand the importance of good light for photography). We had a lovely time, chasing squirrels and playing hide and seek. As is always the case when we have bright light I chose to make a feature of it and I'm really pleased with some of the pictures that make a feature of the shadows.
We had a perfect day and a wonderful time with so many lovely pictures. I do hope you like them – do leave a comment and let me know what you think of todays' images from our toddler and family photo shoot in Blackheath and Greenwich in South East London.