Newborn photography that is all about you
Welcome to my blog. I'm a newborn and baby photographer based in London with over seventeen years' experience photographing families as they enjoy the first few days and weeks with their precious newborn babies. I'd be delighted to visit you for newborn baby portrait photography in Battersea to take pictures that record this wonderful time for your family.
From the first moment I started my baby photography business I was keen to take pictures that reflected my client's lives – images that are natural, relaxed, and full of memories. I've always avoided fads and fashions in newborn baby photography as I'm very aware that images that might seem super-cute one year can easily seem super-cheesy the next. Props, sets, and costumes date very fast.
Instead I have always focused on natural images as these are completely timeless. Working in your home I take stunning black and white pictures of you enjoying this precious time with your baby. We'll take pictures of you rocking them to sleep on your favourite chair or snuggled together on your bed. When you look back on the pictures in years to come you will be transported straight back, you will see just how your tiny baby slept so blissfully or how they stretched their whole body out as they yawn. We'll take pictures that show the interactions as their eyes meet yours and their little hands clasp your finger. These images, these memories, they are a wonderful thing to have and I will work hard to ensure that your pictures are beautiful, evocative and artistic.
How my Battersea newborn photography sessions work
I spend the morning with you and we will do most of the newborn photography session inside your Battersea home. We'll move around your home working in different rooms and utilising the light and environment to great effect.
If the weather is nice then we might also head out to Battersea Park or for a stroll along the river. It's such a delight to take outdoor newborn baby photographs in Battersea as they have such a different feel to them and it adds a wonderful variety to your portfolio.
I spend a morning with you so it's very relaxed and lots of fun.
You can find more details on how my newborn baby photography in Battersea works in my detailed guide to newborn photography at home and you might also enjoy browsing the newborn portfolio on my website where you will find pictures taken in Battersea and all over London.
If you would like to know more about how other clients have found the experience then do take a look at my reviews page or the selection of press cuttings which show the wide publication of my photography and highlight my role as a brand ambassador for Canon, the only family photographer in Europe to hold this prestigious title.  You can be sure that if you book me to photograph your family you will be in safe hands and get excellent results.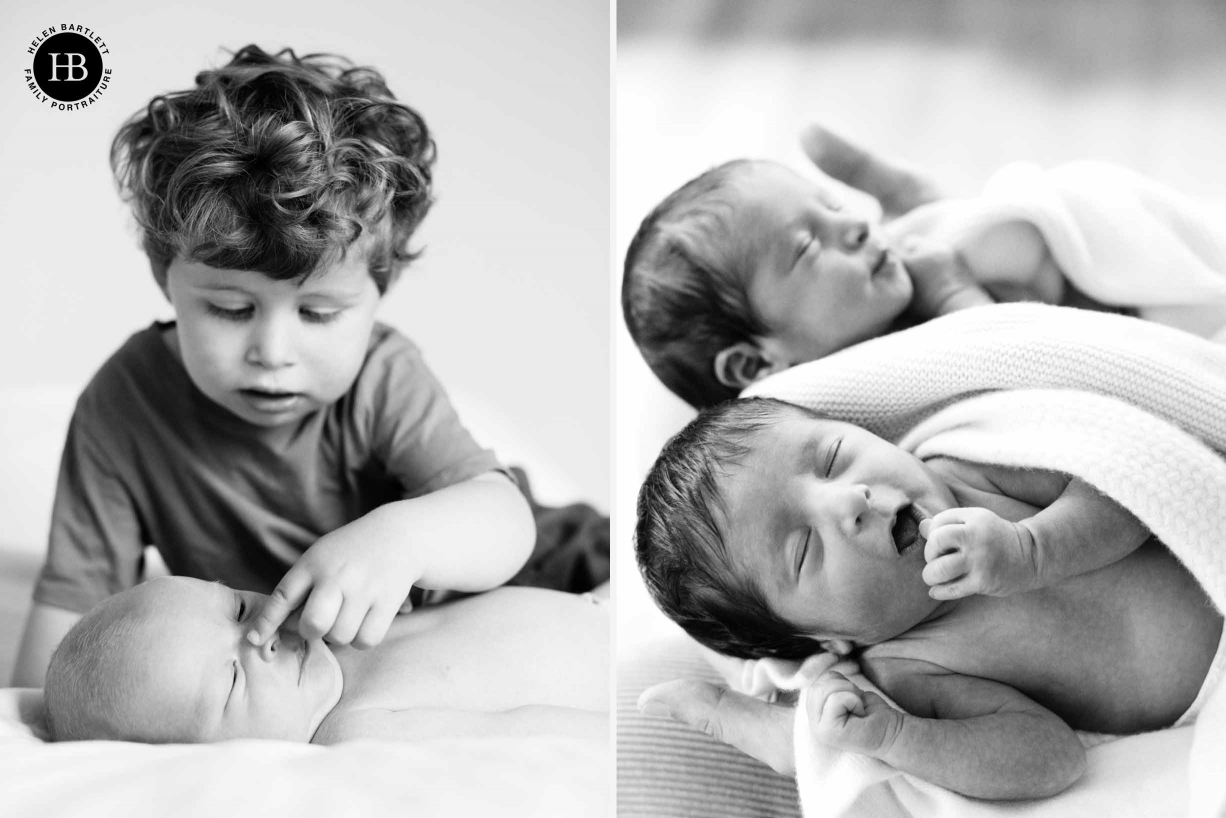 Book a newborn photography session in Battersea or elsewhere in London
To book a newborn photography session in Battersea or elsewhere in London then fill out the contact form, drop me an email at info@helenbartlett.co.uk or give me a call on 0345 603 1373 and we can chat through what you have in mind and get your date in the diary.