East London Baby and Newborn Photography
Thank you for visiting my blog where you can find out more about my East London baby and newborn photography services.  I'm Helen and I've been a specialist family photographer since 2003. Over that time, I've photographed thousands of families like yours, many of them multiple times over the years as we have built up a wonderful pictorial record of their children's childhood.
We often start with newborn photographs taken in the first few weeks, pictures that record how tiny the little ones are and show the first sparks of personality as they shine through.  Then baby pictures as they get a little older, sitting up perhaps or crawling – lovely natural pictures all in black and white that will transport the family back to these early days and which are full of happy memories.
I work throughout East London covering areas such as Hackney, Shoreditch, Bethnal Green, Stoke Newington and Walthamstow as well as Stratford, Canary Wharf and the Isle of Dogs.  It's always a joy to go somewhere new and I love to visit favourite places such as Victoria Park, Clissold Park or the Queen Elizabeth Olympic Park.  While it isn't often the first thing people think of with newborn pictures, if the weather is good, then getting outside for some of your images is a joy and creates such wonderful images that are a little different from the norm.
How Do my East London Baby and Newborn Photography Sessions Work?
Sessions work around you.  I visit you at home and we spend the morning together. Because we have plenty of time it's always really relaxed – sometimes newborns decide that the arrival of the photographer is the time they want to settle to a two-hour feed – and that is just fine. They are in charge.  I work around you to create beautiful images with the minimum of fuss.  Your pictures, in your home, that are filled with your memories.  I don't bring props or costumes, instead I produce beautiful, natural pictures that stand the test of time.
After the session I process the pictures and then my colleague Andrea will visit you to show you the photographs. Again, this happens at your home and at a time convenient to you.  I know that when you have little ones to look after time is precious and so by arranging a viewing session we can get your pictures sorted out quickly and efficiently so that a few weeks after your newborn baby photography session you will be enjoying the images up on the wall or in a beautiful album.  Having your viewing in your home is also so convenient if you are thinking of framing images for the wall as we can measure the space with you to make sure that everything will be perfect.
My whole business is based around providing an excellent service from start to finish and the huge number of repeat customers is testament to that. If you would like to read their stories then do check out the reviews page on the website or if you would like to see more about how my work is viewed within the photography world there is a press section where you can find details of my teaching, publications, and my role as brand ambassador for Canon, the only family photographer in Europe to hold this prestigious role.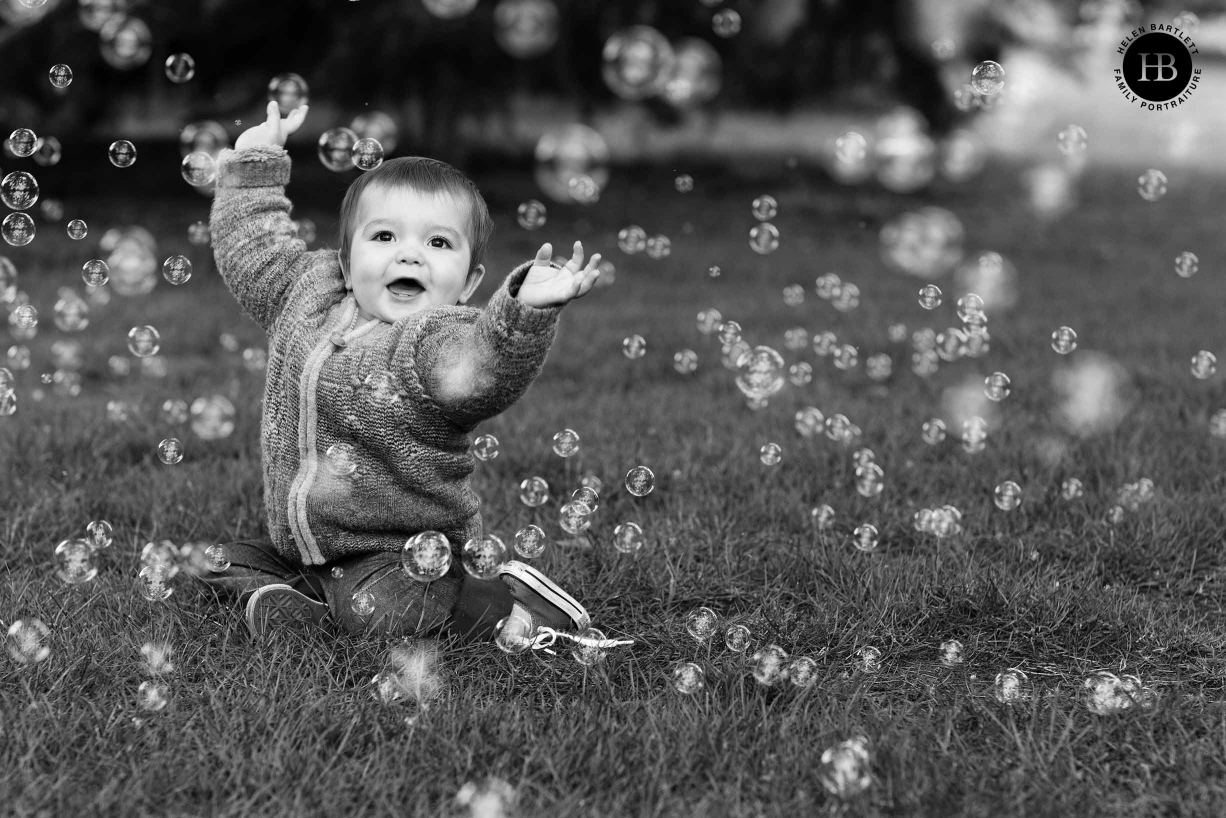 How to Book a Newborn or Baby Photography Session
If you would like to read more about the different points in the first year which work well for baby photographs, then I have written a piece on the blog about the best age to photograph your baby.  Many people love to have pictures taken when their baby is a newborn, under two weeks old, but others prefer to wait until they are smiling and lifting their heads at 16 weeks or sitting up at 6-8 months. The choice is yours, see which you prefer or have more than one session to record the changes.  You can find a wider newborn portfolio on the newborn photography page or for older babies there is a dedicated baby photography page.
If you have any questions, then please don't hesitate to get in touch with me and I hope that you would like to book a newborn or baby photography session at your East London home.  Drop me a line via the contact form or give me a call on 0345 603 1373 and I look forward to meeting you and your family.